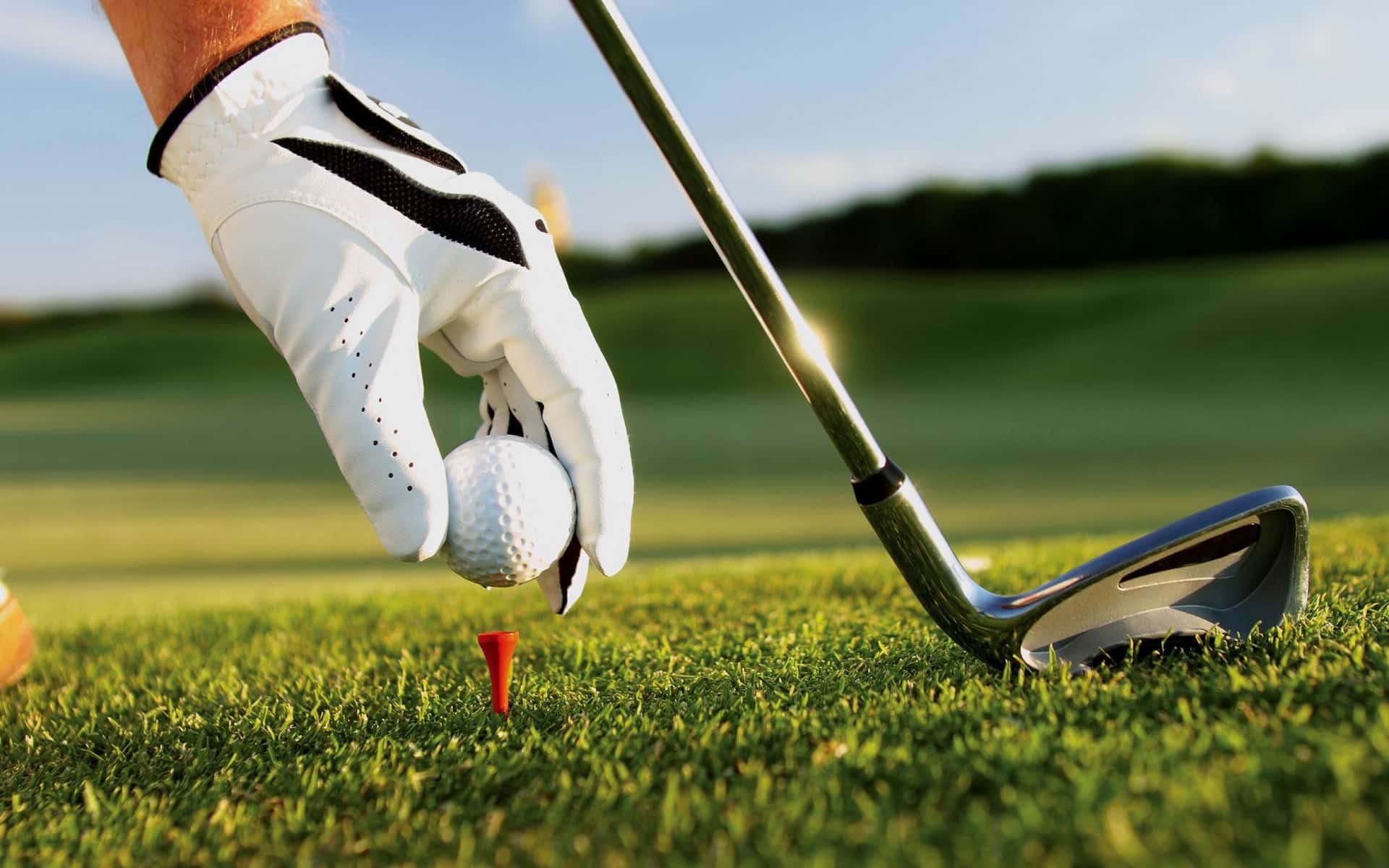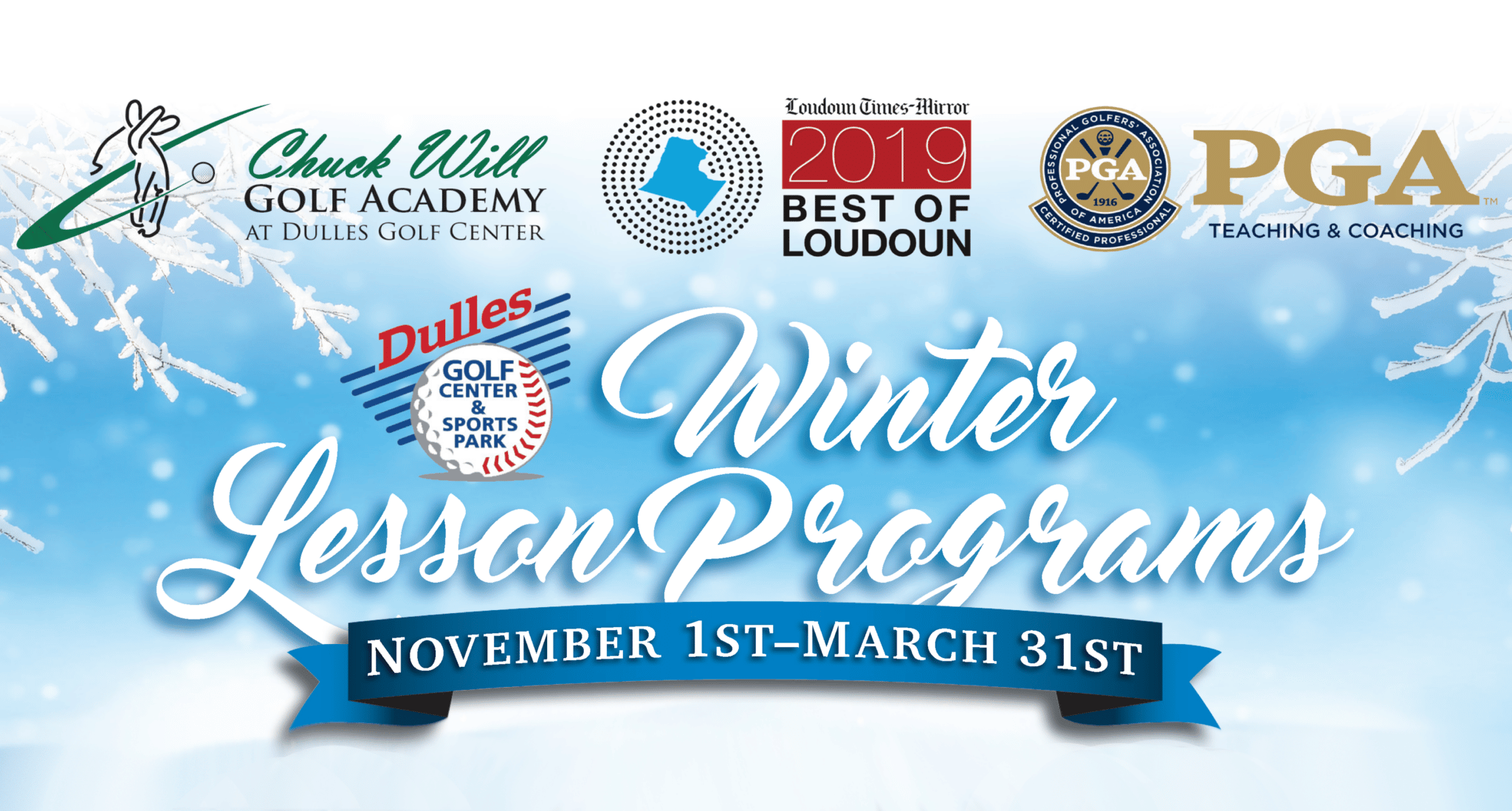 November 1, 2020 – March 31, 2021
Don't let the weather freeze up your game this winter! Stay warm in the Chuck Will Golf Academy's state of the art "On-range video studio"! Watch as the ball flies in high definition while you practice in our enclosed & heated studio. All private lessons feature the "Swing View Pro" computerized digital video training software and student CD. Keep your skills "on par"this winter by taking advantage of this unique deal!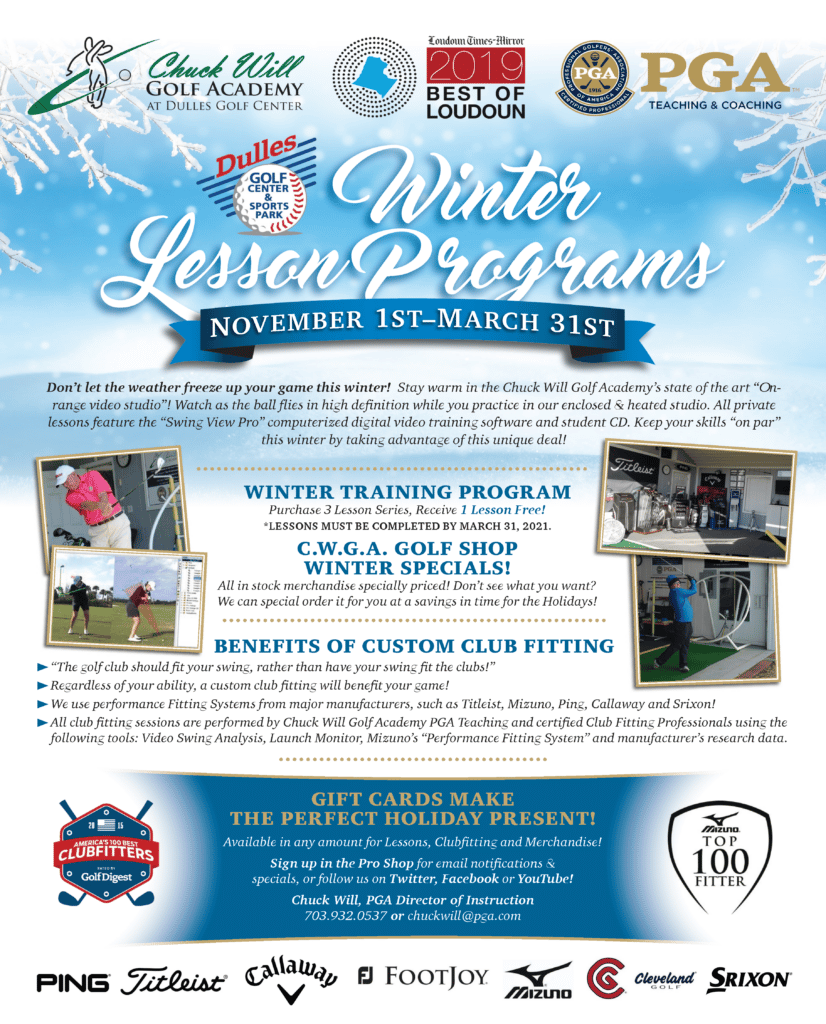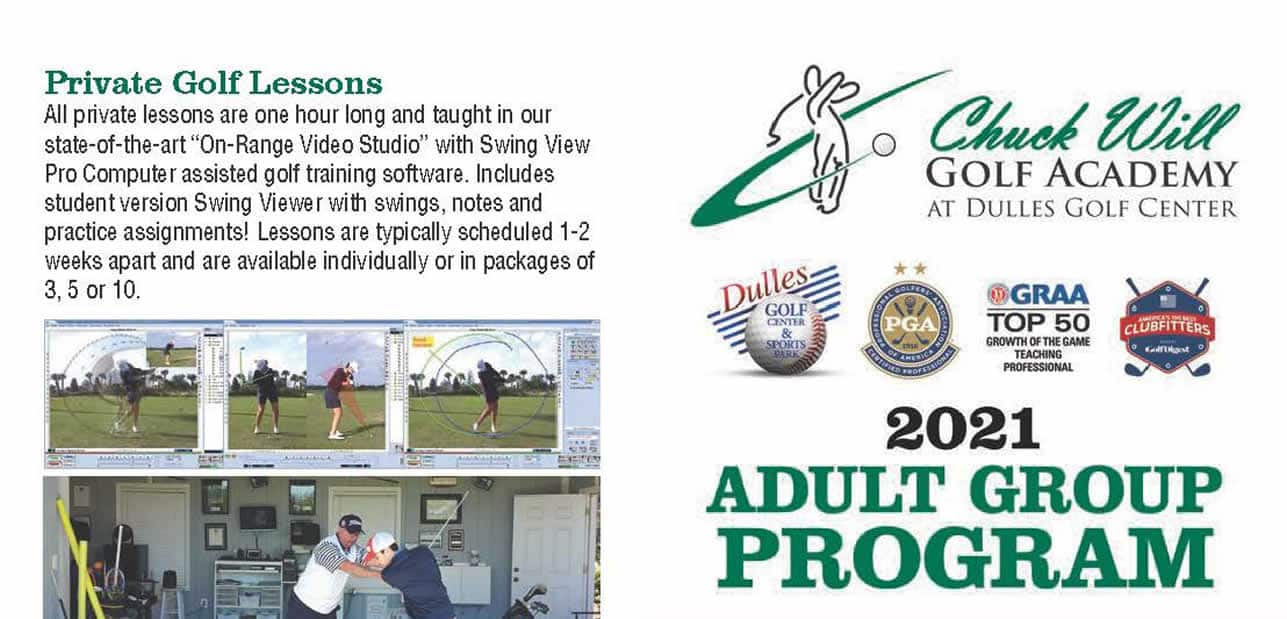 Chuck Will Golf Academy at Dulles Golf Center – 2021 Adult Group Program. All classes are taught by Chuck Will Golf Academy Professionals.